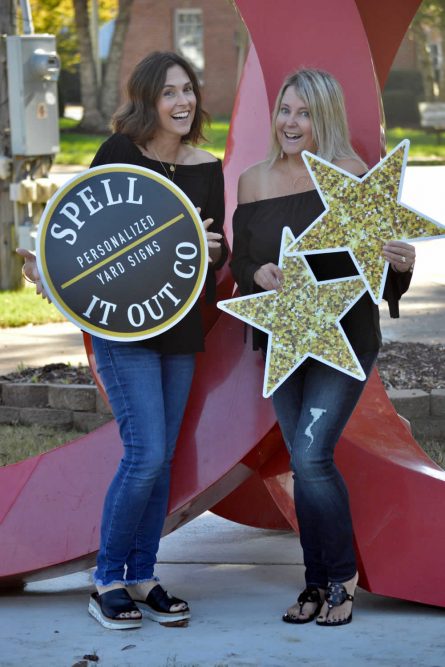 Spell It Out Co beginnings were in Arizona.
The idea came from the company founder, Tiffany Marler, wife and mother of 4, as a creative and fun outlet to share joy with people through yard signs.It became a family business that grew rapidly!
In the summer of 2021, the company made its way to North Carolina! Shannon Medlin and Kristi Teal, childhood friends, began working to further grow Spell It Out Co across the country.
The two moms along with their husbands had started their own Spell It Out companies in North Carolina in 2020 and were so excited to spread joy within their own communities. With 50+ licensees across the country and growing, they look forward to sharing this opportunity with those around them and supporting those who have already taken that step.
Being small business owners has been such a gift for both of them and they are eager to help others do the same!
About Spell It Out Co Owners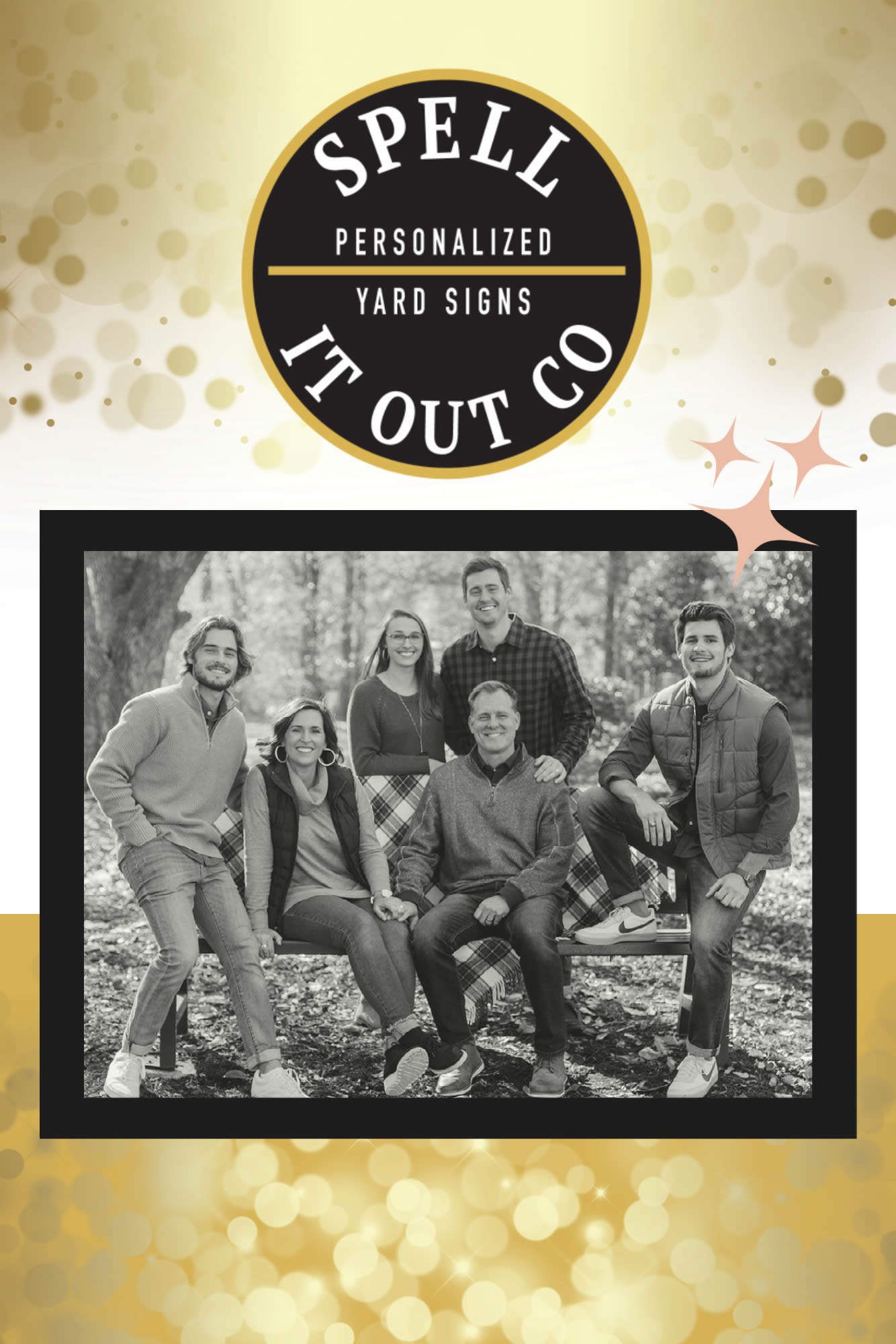 Chris & Kristi Teal
Hi! I'm Kristi and this is my family; my husband, Chris, and our children, Clay, Cole, Parker and his wife Michaela!

We are all either Clemson University, Go Tigers, NC State, Go Pack, or Meredith College, Go Angels grads. You can imagine that the Clemson/NC State football game is one of our favorites of the year! I was born and raised in North Carolina and currently reside in Concord, right outside of Charlotte.

We spend a lot of family time together even though we are in three different states! We love our church, our community, and our newest addition to the family, a bernedoodle named Mabel.

Spell It Out Co has brought us so much joy and we are super excited to continue to grow within our community, in North Carolina and in every state across the country.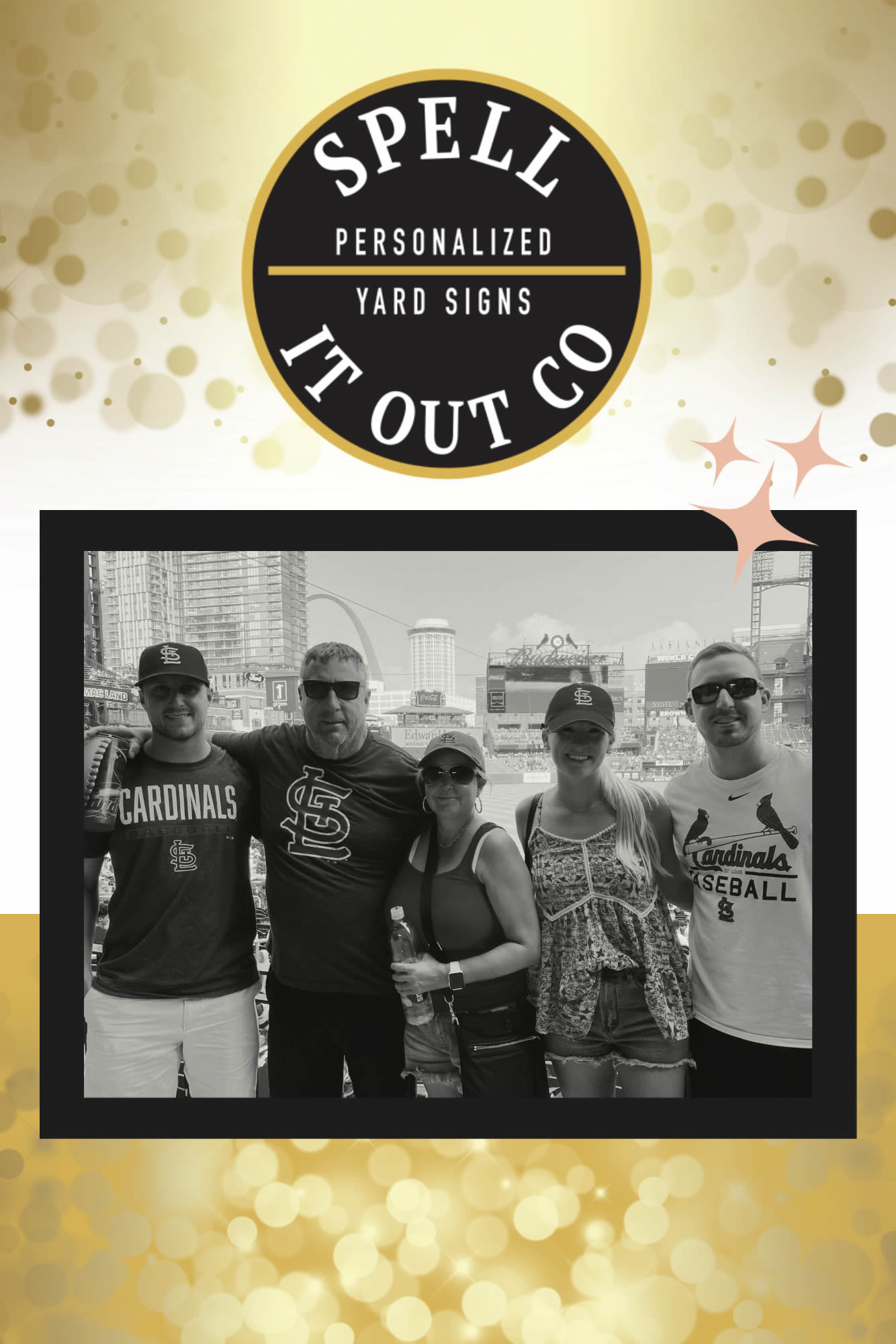 Denny & Shannon Medlin
Hi! We live in Clayton, North Carolina, located immediately east of Raleigh.

We began our SPCO business in February 2020 as a result of seeing someone on Instagram post a sign that a licensee in another state had installed. We were the very first yard sign company in our county and the first Spell It Out in our state!We have enjoyed delivering a 5 star service to the people in Johnston County, NC and the surrounding areas.

We both were born and raised in North Carolina and now reside in Clayton, NC where we raised our family. We have two adult sons and a daughter-in-law, Mason, Dawson and Brooklynn, as well as, a Sheepadoodle named Winston and an English Goldendoodle named Drake.

We have enjoyed doing this business together as a family and bringing joy and smiles to people's faces in our North Carolina community that we love so much.