Spell It Out Personalized Yard Signs
Personalized Yard Signs For ANY Event!
Spell It Out Co is excited to help you celebrate your special Birthdays – Anniversaries – Engagements – Babies – Homecomings – Farewells – or any special event! We have yard signs for every occasion and will help you make a statement by spelling out a personalized message that your loved one will never forget!! We love being a part of making your special day EXTRA special.
Spell It Out Service Area(s)
Note: Yard Card Sign Services from this Yard Card Expert may be available outside of the following zip codes.
This Licensee Services The Following Areas...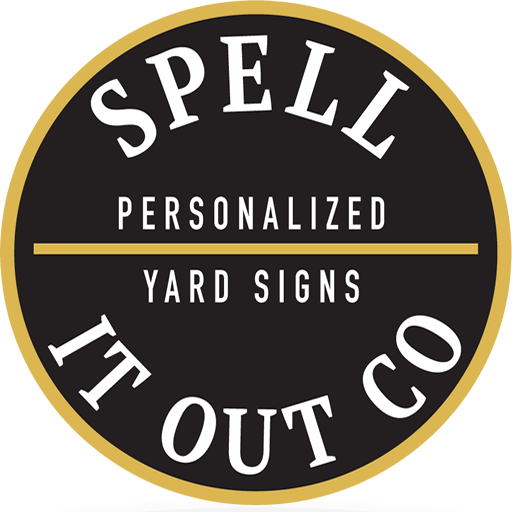 Request a Yard Card Sign!
Contact Us Today!
Yard Card Specialist
Request a Sign Below
Reserving a yard sign for your special event is easy! Complete & send us the request below. We will contact you back with details.